Foreigners, who are using investment visas (code: DT) issued by the immigration agency, can apply for investment visa extension when their visas are about to expire. The maximum extension is 12 months for single entry visas or multiple entry visas.
Legal basis for granting and extending visas
+ Law No. 47/2014/QH13: Law on entry, exit, transit, and residence of foreigners in Vietnam.
+ Circular No. 31/2015/TT-BCA dated July 06, 2015 guiding some contents about granting visas, granting temporary residence cards, granting entry and exit permits, and settling permanent residence for foreigners in Vietnam.
+ Circular No. 04/2015/TT-BCA dated January 05, 2015 stipulating the paper forms related to the entry, exit, and residence of foreigners in Vietnam.
Application for investment visa extension
Documents to be prepared when applying for investment visa extension for foreigners include:
+ Valid original passport of the foreign investor as prescribed.
+ Declaration to apply for a visa, extension of temporary residence (form NA5).
+ Declaration of temporary residence in the locality with the seal for confirmation of public security of the commune/ward where the foreign investor is temporarily residing in Vietnam.
+ Legal documents of companies, organizations and enterprises, including: Business registration certificate, seal specimen registration certificate, reference letter, etc.
+ Certificate of foreigner being an investor: Investment certificate or business registration certificate showing capital contributors.
+ Some other documents required by the immigration agencies.
Where to submit the applications for investment visa extension?
Foreign investors can submit an application for investment visa extension at: Immigration Department or Immigration Offices of the nearest public security agencies of provinces/cities.
How long does it take to extend the investment visa?
According to the regulations, the time limit for processing visa applications is not over 05 working days from the date of receipt of a complete and valid application.
Fee for investment visa extension
The fee for investment visa extension is equal to the fee for investment visa application fee. For the visa application fee, please immediately contact Nhi Gia for the fastest responses.
Should you extend the investment visa by yourself?
You should not extend the investment visa by yourself because the procedures for extension are quite complicated:
+ Regulations on visas and visa extension are often changed, so it is required to have enough legal knowledge to process the same.
+ Your application may be rejected if you do not sufficiently provide all valid documents.
+ You have to spend a lot of time and effort to prepare documents and queue at the immigration agencies.
+ You need to understand the legal procedures and working processes of immigration agencies.
+ You must explain about the applications when being required.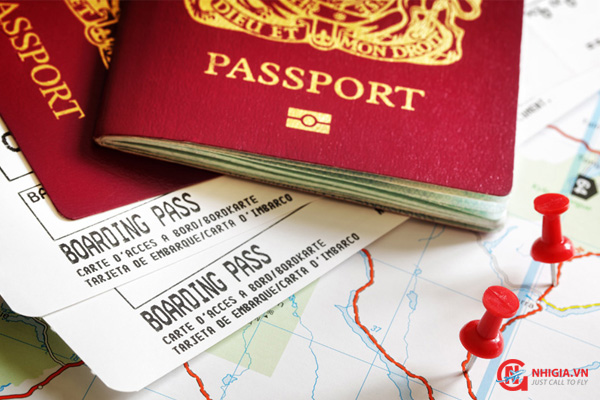 Service of investment visa extension in HCMC
Nhi Gia is one of the leading units in the field of services for foreigners in HCMC: Services of visa, work permit, temporary residence card, approval letter on arrival, translation, consular legalization, etc. Having more than 14 years of service experience, Nhi Gia is committed to:
+ For each specific case, the team of specialists will give detailed advice and offer the most reasonable and cost-effective solution.
+ Supporting to handle cases of expired visas, fast/urgent visa extension.
+ Free consultation of other services for foreigners in Vietnam: temporary residence card, work permit, conversion of international driver's license, etc.
+ Giving notice to customers when their visas are about to expire.
+ Door-to-door delivery as requested and absolutely keeping the customers' information confidential.
To know more about the procedures and service of investment visa extension, please contact us via hotline 1900 6654 or click on https://www.facebook.com/nhigia. Nhi Gia is pleased to serve you!