What is VR Vietnam Visa or VR visa? What are the procedures for applying for a VR visa? Let's find out now in this article.
What is VR Vietnam Visa?
According to the provisions of Article 8 of Law No. 47/2014/QH13 on entry, exit, transit and residence of foreigners in Vietnam, specifically, VR Vietnam visa is a type of visa granted to foreigners entering Vietnam to visit relatives (grandparents, parents, spouses, children, etc.) or for other purposes.
Clause 3, Article 9 of this law also stipulates that the VR Vietnam Visa has the maximum duration of 6 months and single-entry or multiple-entry.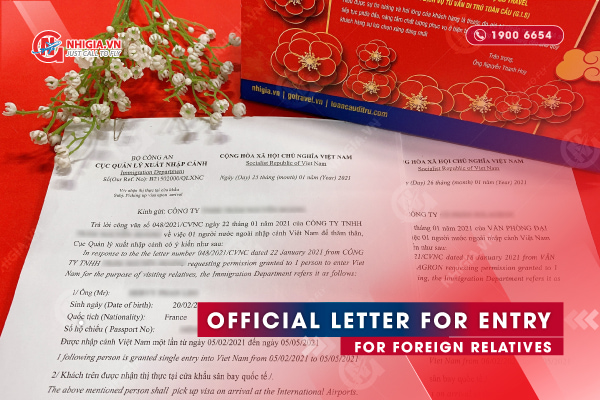 Conditions for being granted a VR visa to visit relatives
Conditions for foreigners to apply for VR Vietnam Visa are similar to those when applying for other types of visas specified in Article 10, Law No. 47/2014/QH13, including:
Having a passport or international travel document
Having an inviting or sponsoring agency, organization or individual in Vietnam.
Foreigners who are allowed to legally enter Vietnam according to the law on exit & entry.
Note: During the epidemic period, the Government only considers entry for relatives of foreigners who hold diplomatic passports, official passports and investors, skilled workers, enterprise managers.
Procedures for applying for a VR Vietnam visa
To apply for a VR visa, foreigners need to apply for an official letter for entry or an entry approval letter. The following documents shall be prepared:
Passport with the remaining validity of at least 6 months
Application for official letter for entry into Vietnam
Papers proving the personal relationship between the foreigners and the sponsors such as birth certificate, marriage registration certificate, family relationship certificate, etc.
Information about the trip: time of entry, place to receive visa, round-trip air tickets, trip schedule, etc.
The processing time is from 5-7 working days. In case the documents are insufficient or the additional documents are required, it will take longer.
Note: According to the Government's directive, the procedures for applying for an official letter for entry require many different papers and documents to ensure safety for epidemic prevention and control. In addition to the above documents, foreigners need to provide approval letter from the People's Committee of the province/city, quarantine plan, certificate of negative results and insurance for the trip, etc.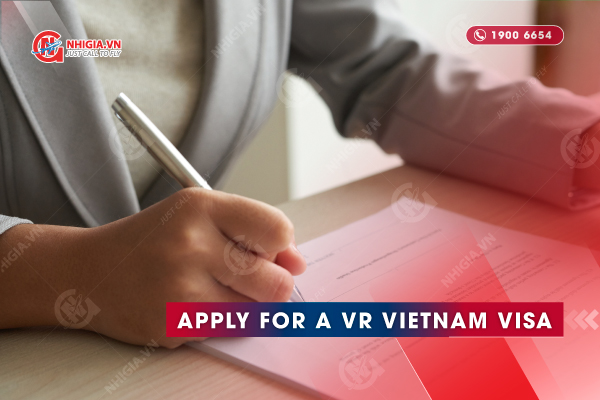 Nhi Gia supports to apply for a visa to visit relatives for foreigners according to the Government's directive
Knowing the difficulties of enterprises which sponsor foreigners to enter Vietnam, Nhi Gia provides time-saving and cost-saving entry services. With 15 years of cooperation with thousands of large and small businesses in Vietnam, we are committed to service quality, and at the same time, on behalf of the enterprises, carry out all necessary procedures to help foreigners enter Vietnam quickly.
Package of full entry services for foreign relatives:
Approval letter from the People's Committee of the province/city.
Official letter for entry for the right purpose.
Air tickets.
Quarantine plan and hotel.
Medical vehicle for transportation from the entry place to the hotel.
In addition, Nhi Gia supports customers with other services upon request: visa extension, work permit, temporary resident card, certificate criminal record, etc. If you have any questions about Vietnam entry visa services as well as VR visa to visit relatives, please contact us directly via hotline +84 1900 6654 or info@nhigia.vn for support.
>> Read more: Entry services package for foreigners entering Vietnam