Temporary residence card is a document issued by an immigration management agency or a competent agency of the Ministry of Foreign Affairs to a foreigner who is allowed to reside in Vietnam for a definite time. The service of temporary residence card for foreigners has always been the top priority for foreigners in Vietnam while the administrative procedures in Vietnam are still quite complicated.
Benefits of obtaining a temporary residence card
Foreigners can legally stay for a long time and have their legal and legitimate rights protected by Vietnamese law when living in Vietnam.
May exit and entry into Vietnam easily.
May guarantee for relatives to come to live in Vietnam (if the guarantee company allows).
Get more convenient in applying for documents and completing other procedures in Vietnam.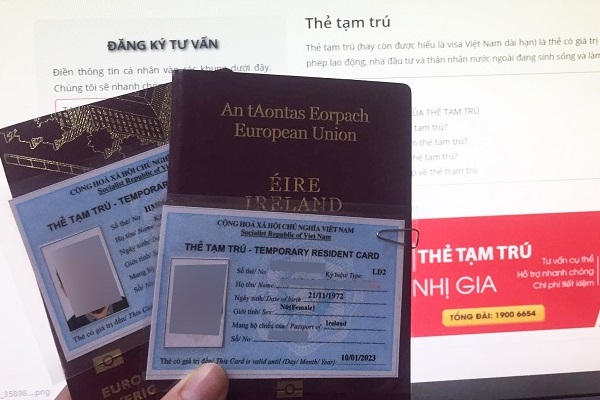 Conditions for applying for a temporary residence card for foreigners
Foreigners' passports must be valid for at least 13 months.
Must have a Vietnam visa to use to enter Vietnam for the right purpose as prescribed.
Carry out the procedures for temporary residence registration at the commune or ward police station in accordance with regulations.
In addition, specific required conditions for granting a temporary residence card for each case are as follow:
Foreigners with work permits: Vietnam work permits are valid for a minimum of 1 year.
Foreigners who are exempt from work permits: A written certification of work permit exemption from the Foreign Manpower Management Division.
Foreign investors: Obtaining documents proving capital contribution, investment in enterprises in Vietnam.
Foreign students entering to study: Acceptance documents from Vietnamese schools or educational institutions.
Father, mother, wife, husband, or children being foreigners of Vietnamese or accompanying foreigners who have been granted temporary residence cards: Documents proving the relationship, such as household registry, marriage certificate, Birth certificate, etc.
Procedures for new issue of temporary residence card
The written request of the agency, organization or individual that carries out the procedures for inviting or guaranteeing the expats;
The application form for temporary residence card with photo;
Passport;
Documents proving that they are subject to the cases specified in Article 36 of the Law No. 47/2014/QH13.
Consulting service for temporary residence card for foreigners
Individuals/businesses with no experience in applying for temporary residence cards will face many difficulties because of many problems arising, wasting time traveling and waiting. Understanding the requirements of the management agency with more than 15 years of experience and success in handling more than 1,000,000 applications, Nhi Gia may support customers with a full package of temporary residence card services.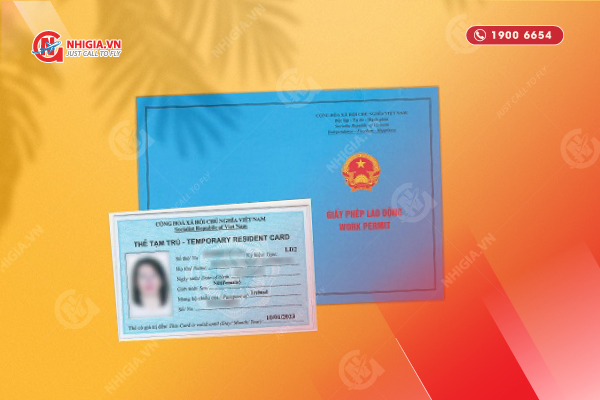 Procedures for applying temporary residence card in Nhi Gia
Give advice on new regulations and conditions for granting temporary residence cards.
Give instructions in preparing necessary papers and documents.
Check the validity of the applications.
Support in completing the applications.
Act on behalf of customers to carry out procedures for Vietnam visa renewal at competent state agencies.
Follow and update the status of Vietnam visa renewal requests.
Receive and hand deliver the results.
Commitment when using the service of temporary residence card in Nhi Gia
Quickly handle difficult and urgent situations.
Support and give advice on issues related to temporary residence cards, work permits, entry into Vietnam, etc.
Commit on time as well as confidentiality of information for businesses and foreigners.
Immediately contact Nhi Gia via hotline 84 1900 6654 or info@nhigia.vn for timely support and advice on the service of temporary residence cards for foreigners!