Journalists and reporters who enter Vietnam to operate in the long term need to apply for a PV1 visa (Journalist visa). Requirements for conditions, instructions for applying for a new PV1 visa,... please continue reading below:
What is a PV1 visa?
Vietnam PV1 visa is issued to foreign journalists and reporters residing long-term in Vietnam. In case, you are a reporter, or foreign journalist entering Vietnam only for short-term activities, you need to apply for a PV2 visa.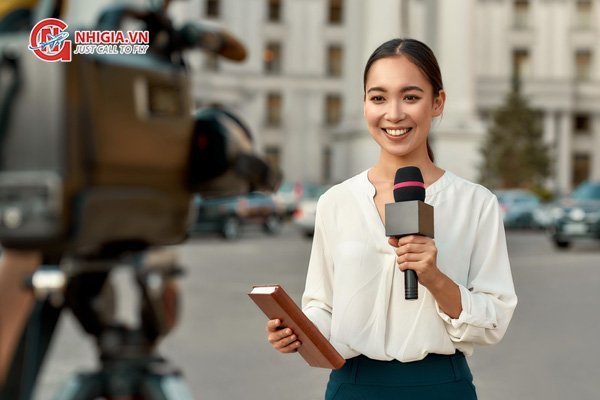 Duration of PV1 visa
PV1 visa is granted to foreigners with a term not exceeding 01 year. However, when holding a Vietnam Journalist PV1 visa, foreigners can apply for a Temporary Residence Card with a duration of up to 2 years, with the same symbol as a visa (Vietnamese Temporary Residence Card with symbol PV1).
Condition to apply for PV1 visa
Have a passport or valid international travel document
Not in the cases that have not been allowed to enter the country as prescribed
There are agencies, organizations and individuals in Vietnam to invite or guarantee
Extension or application for a PV1 visa procedures
Below are the required documents when applying for or extending a Vietnam PV1 visa:
Application for PV1 visa
Original passport with at least 6 months validity
Visa type and specific entry time
Documents proving that you are a reporter or journalist resident in Vietnam
Vietnam visa application form according to the prescribed form
Copy of Approval Entry Letter issued by Vietnam Immigration Department
Some other required documents (if any)
Application to extend the PV1 visa
Original passport
Documents proving that you are a reporter or journalist resident in Vietnam
Documents proving family members (if any)
Vietnam visa extension application - NA5 form
Other required documents (if any)
*Note: These are documents that foreigners need to prepare. However, before applying for visa stamping procedures, foreigners need to have an approval entry letter - for reporters and journalists residing in Vietnam. This procedure is carried out by the unit inviting and guaranteeing foreigners in Vietnam.
>> Detailed application: https://nhigia.vn/en/service-for-foreigner/approval-letter
Where to apply for a Vietnam Journalist visa - PV1 visa
The agency that invites and guarantees foreigners in Vietnam shall apply for a Letter of Invitation to Entry and submit the dossier to the Immigration Department, under the Ministry of Public Security.
Currently, the Immigration Department is headquartered in Hanoi and has a branch in Ho Chi Minh City. You can apply for an Approval Entry Letter at one of the following places:
In the North: 44-46 Tran Phu, Ba Dinh District, Hanoi.
In the South: 254 Nguyen Trai, District 1, Ho Chi Minh City.
Processing time of PV1 visa
The processing time for Vietnam PV1 visa is about 3-5 working days, from the date of receipt of documents as prescribed.
With a Vietnam PV1 visa, with a maximum period of 12 months, foreigners will be considered to get a single or multiple entry visa. Based on the number of entries, the PV1 visa fee will be different, specifically:
Single entry visa: 25 USD/pcs
Visa types with validity of no more than 03 months: 50 USD/pcs
Visa types with validity from more than 03 to 06 months: 95 USD/pcs
Visa types with validity from more than 06 months to 12 months: 135 USD/pcs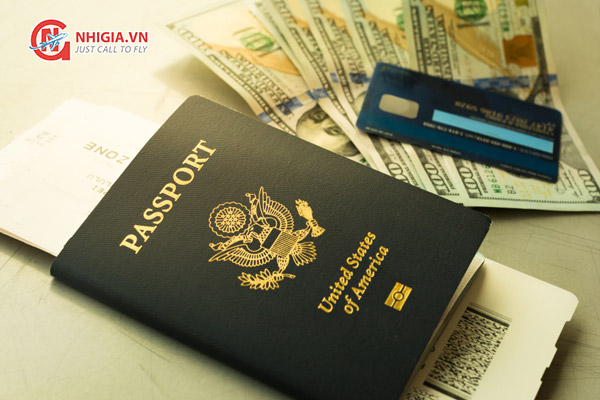 Complimentary consultation for PV1 visa
Above is the information related to Vietnam PV1 visa (including the application and extension of PV1 visa). During the process of preparing documents for a Vietnam visa, if you encounter any problems, please contact Nhi Gia immediately.
Hotline: [+84] 1900 6654 - [+84] 906 736 788
Email: info@nhigia.vn
Address: 186-188 Nguyen Duy, Ward 09, District 08, HCMC
Professional staff with nearly 20 years of experience at Nhi Gia will support you to solve the most optimal problem.
At Nhi Gia, customers are completely assured when contact for advice on Vietnam/foreign visa procedures and documents. Nhi Gia always offers free consultations for customers, and the cost is only incurred when customers register to use the service. All requirements about conditions, documents, implementation, fees, place of submission, etc. are answered thoroughly.
If you need consulting or using the service, please contact Nhi Gia immediately!