If the entry purpose is required to be flexible about the time entering/exiting Vietnam, Nhi Gia suggests that you should apply for a multiple entry visa, especially a 6-month multiple entry visa.
6-month multiple entry visa - popular visa
A 6-month multiple entry visa, which is usually issued for types of visas with entry purposes: work, visit relatives, work, investment, etc. is popular with foreigners living in Vietnam.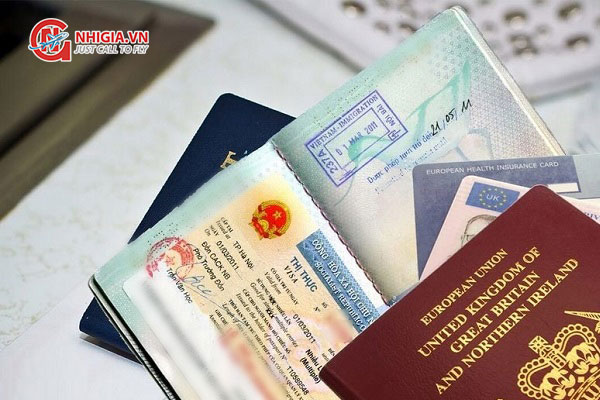 A 6-month multiple entry visa allows foreigners to enter and exit Vietnam for a number of times within 6 months until the visa is valid. This will help foreigners have enough time to complete their plans in Vietnam and reduce their concern about the duration of their stay and save money on visa stamping.
What happens if foreigners want to stay in Vietnam? Applying for a 6-month multiple entry visa is very easy so it is no need to worry about that.
Extend and apply for a 6-month multiple entry visa for foreigners
Apply for a 6-month multiple entry visa
It is sometimes easier to apply for a fresh Vietnam visa for 6 months than it is to apply for other sorts of visas with multiple entry (1-month multiple, 3-month multiple entry,...), such as:
Form for obtaining a visa to enter Vietnam for foreigners
Authentic passport with a validity period of at least 6 months
Guarantor's legal paperwork (different documents depending on the purpose of entry: visiting relatives, working, working, investing, ...)
Some documents are according to the specific case of the foreigner's profile and nationality.
Foreigners must notice that before applying for a Vietnam visa, you must have the Approval Entry Letter following the regulations.
The guarantor can create the application file for the admission letter by itself; Or obtain help and guidance on documentation from "Nhi Gia - a recognized visa solution provider with almost 20 years of experience".
Extend 6-month multiple entry visa
Original passport is valid for at least 6 months;
Vietnam visa application for extension;
Papers and documents of relatives/organizations and businesses inviting or guaranteeing;
If you don't have time, you can completely ask for help from Nhi Gia.
**Note: Vietnam visa experts at Nhi Gia receive completely free advice for customers, only incurring fees when customers register to use the service according to their needs. Therefore, you are completely assured of the service at Nhi Gia. Hotline for consultation: [+84] 1900 6654 - [+84] 906 736 788!
Submit the document
If you have prepared all the documents, the enterprise/organization that invites and guarantees the foreigner shall submit the application at:
Administration of Immigration
Or the Immigration Department of the Police Department of the province or city where you temporarily reside
The 6-month multiple-entry visa is approved and granted within 5 working days from the date of complete application and visa application fee. The fee for stamping a Vietnam 6-month multiple entry visa is priced at 95 USD/document.
Support information
Besides the information above, you can contact Nhi Gia if you have any other questions about the 6-month multiple entry visa.
Nhi Gia is always ready to assist customers with issues related to Vietnam entry/exit procedures:
Vietnam visa/ Vietnam visa extension
Temporary Residence Card
Work Permit
Flight tickets
Legalization/Consular Certification
Vietnam Passport
Notarized translation
All the details please contact us:
Address: 186 - 188 Nguyen Duy, Ward 9, District 8, City. Ho Chi Minh
Hotline: 1900 6654 - 0906 736 788
Email: info@nhigia.vn