Hong Kong is a destination attracting many tourists from all over the world, and Hong Kong visa service is a concern for many people at this time. So, how to get a Hong Kong visa while saving time and ensuring complete application procedures for the highest possibility of visa approval? Let's learn more about the Hong Kong visa services offered by Nhi Gia company in the article below.
What do Hong Kong visa documents include?
The procedure and documents required to prepare will be different based on the entry purpose of each applicant. Specifically:
1. Personal documents:
Application form for Hong Kong tourist visa according to the prescribed form.
Passport with at least 6 months validity and 2 blank pages.
Photo taken within the last 6 months up to the date of application.
Civil status papers: Citizen ID card, residence confirmation, etc.
U18 children accompany the applicant:
Certificate of marriage of parents.
Certificate of nationality: Birth certificate, residence confirmation.
Authorization letter of father or mother certified by competent authority (if traveling with either mother or father).
2. Proof of finance:
Bank account statements for at least 3 months.
Certificate of ownership of land, vehicles, and securities.
3. Proof of work:
For the employee: Labour contrast, application for leave, bank account statements for at least 3 months.
For the business owner: business registration certificate, tax payment receipt for the last 3 months.
For pupils, students: pupil, student certificate/card.
4. Travel schedule in Hong Kong (the arrival date, departure date, attractions, and places to stay in Hong Kong).
5. Confirmation of round-trip air ticket booking.
6. Confirmation of hotel reservation.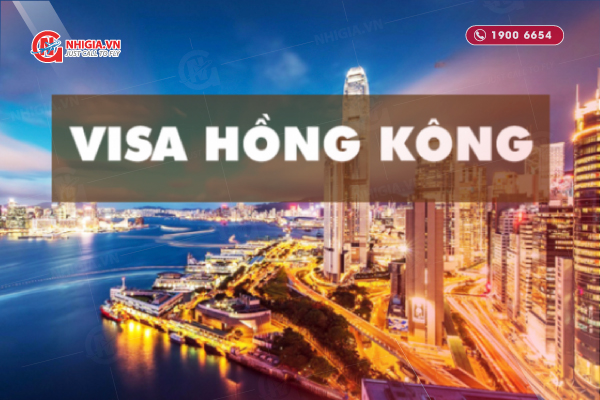 The newest Hong Kong visa services
When applying for the Hong Kong Business visa, the inviting/guaranting unit and the company in Vietnam need to prepare:
Invitation letter / Letter of guarantee for visa applicants (showing information of two companies and invited individuals: travel time, purpose, the contact information of the Hong Kong company).
Copy of Hong Kong company's business registration license.
Nomination letter of the company's work in Vietnam.
Business registration license of a Vietnamese company.
Notice: Beside the documents required above, the Visa Application Center/Consular Office may request the applicant to supplement other documents to serve the process of a Hong Kong visa.
>> To learn more about the detailed procedures of each case, you could contact Nhi Gia through the hotline 1900 6654 for support!
Common difficulties when self-applying for Hong Kong visa
It takes time to find out information, standard visa application process
It is difficult to keep up-to-date with information and regulations from the Consular Agency
May make many mistakes in the process of preparing visa documents
May provide with weak profile, low visa pass rate
Package Hong Kong visa service in Nhi Gia
Nhi Gia is honored to be a service agency that has been trusted by a large number of customers. They prefer our Hong Kong visa services because the success rate is nearly 100%. We are committed to the "package - fast - cost-saving" services to ensure the highest satisfaction for customers.
The visa application rate is up to 100%.
Don't need to queue, draw numbers, or wait at the Embassy.
It does not take too much time to supplement documents and process them quickly.
Provide quotation at once, no costs are incurred during the visa application period.
Support to book international air tickets, and hotel accommodation with the most preferential prices.
When using a package visa service at Nhi Gia, you need to notice:
You should give detailed information to Nhi Gia so that we can properly assess the status, and help customers optimize visa applications.
Nhi Gia provides full information related to Hong Kong visa applications including information on service fees.
For the fastest advice and support when using the Hong Kong visa service at Nhi Gia, please contact us immediately via the hotline at 1900 6654. Nhi Gia is pleased to accompany and support you.