Nhi Gia provides full package of visa services for foreigners to enter Vietnam, quick entry approval letter services upon request, and other related services such as pasting visa at the border gates/airports, pick-up at airports, airline tickets, visa extension, etc.
Nhi Gia - a leading unit in the field of visa services for entry to Vietnam
Nhi Gia Company - a member of Nhi Gia Group - specializes in high quality full package of immigration services. With the head office located in Ho Chi Minh City and the representative office in Hanoi, we are one of the big, prestigious and leading names in the field of visa services in Vietnam.
During its operation, Nhi Gia has been legally authorized by thousands of individuals and organizations at home – abroad, on behalf of them, to implement the visa application and other residence papers in Vietnam at the immigration agencies in the relevant provinces or cities.
With more than 15 years working in the industry, Nhi Gia's staff are highly qualified, experienced, and practiced in the international business environment, and well trained at prestigious educational institutions. Thus, we can give full support to meet the needs of our customers.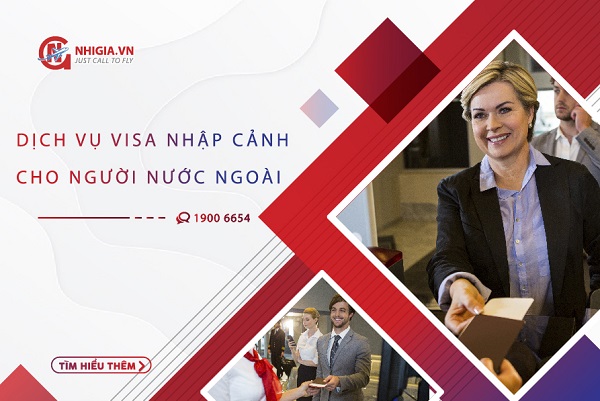 Benefits when using the visa services for entry into Vietnam at Nhi Gia
Free consultation and answers
Are you wondering where to start or what to do for each specific case of your experts?
You need to look for an experienced unit to provide information, advice on solutions and issues related to immigration, residence and work for foreigners in Vietnam. Our hotline and support call center will assist you 24/7:
+ Call center: 1900 6654; Hotline: 0906 736 788;
+ E-mail: info@nhigia.vn
Quality and fast
We provide fast, safe, effective and reliable services related to expats, in strict compliance with the regulations of agencies of the Vietnamese government.
Supporting to handle in fast and urgent time (only 1-3 days), which helps customers save time and effort in preparation.
Cost-effective full package of services
Nhi Gia's entry visa services for foreigners are direct, closed and without any intermediaries, so you can save both time and money. Especially, Nhi Gia always knows how to calculate the costs to save the maximum for customers.
Confidentiality of personal and business information of customers
We commit to protect the privacy and confidentiality of our customers' important personal information. The service contract is transparent and clear for both sides.
All customers' documents such as passports or related documents, residence permits will be strictly confidential. In the whole process, all types of papers and documents are only used to complete the application, to solve the work required by the customers.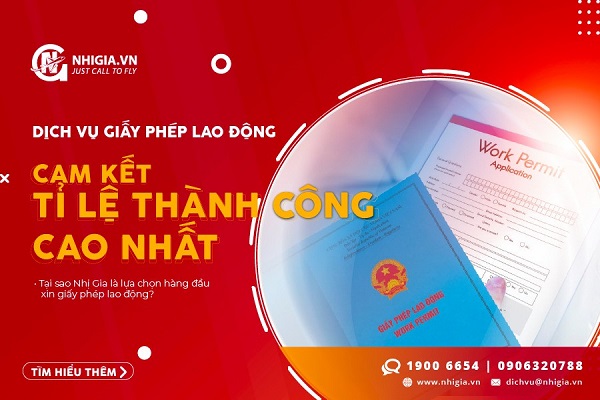 Other services for foreigners at Nhi Gia
To bring optimal solutions but still ensure the reasonable costs for customers, we constantly diversify services and expand the scale to serve the needs of domestic and foreign customers. In addition to Vietnam entry visa services for foreigners, Nhi Gia also provides effective support for other services:
Giving full support for the services of granting new work permits, re-granting, extension and exempt of work permits for foreigners. Other services related to work permits: criminal record certificate, consular legalization, health certificate, etc.
Vietnam temporary resident card services
Providing temporary resident card services for the categories of labor, investment, visiting relatives, studying abroad, etc. With the temporary resident card, foreigners can stay for a long time in Vietnam without wasting time, costs for Vietnam visa extension or application for new Vietnam visa.
Vietnam visa extension
Foreigners who want to stay longer than the current visa period can request visa extension. In addition, we also handle well the cases of expired visas, difficult applications, foreigners subject to visa exemption, etc.
Visa services for foreigners going to other countries
Nhi Gia provides services for foreigners in Vietnam to apply for visas to countries in Asia, Middle East, Europe, America, UK, Australia, Canada, etc.
Above is all information about Vietnam entry services for foreigners and other related services provided at Nhi Gia. Our commitment is to provide customers with professional, prestige and effective services. Please contact the call center +84 1900 6654 or send a message via info@nhigia.vn or text to Facebook Fanpage at https://www.facebook.com/nhigia for advice and quick support!
>> See more: Emergency entry services for foreigners