Conditions for entry into Vietnam for foreigners are specified in Article 20, Law No. 51/2019/QH14 on the Law amending and supplementing a number of articles of the Law on entry, exit, transit and residence of foreigners in Vietnam. However, at the present, the conditions for foreigners to enter Vietnam are considerably changed and supplemented.
Conditions for entry into Vietnam according to the latest Law on Exit & Entry
1. Foreigners can enter the country when they fully meet the following conditions:
Having a passport or valid international travel document and a visa, except for cases subject to exempt from visas under this Law.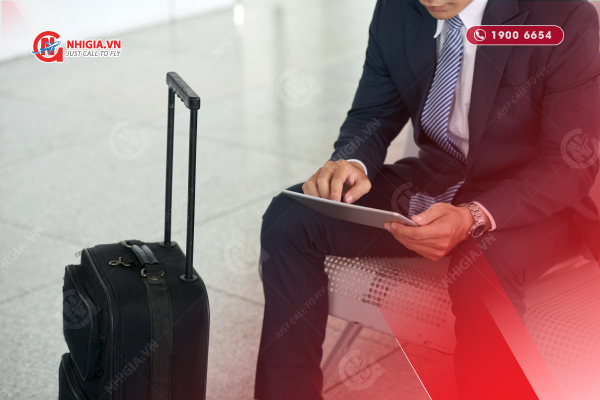 For foreigners entering the country under unilateral visa exemption class, the remaining validity period of their passports must be at least 06 months;
2. Not subject to the cases of entry ineligibility as prescribed in Article 21 of this Law:
Children under 14 years old unaccompanied by a parent, guardian or authorized person.
Forging papers, making false declarations to be granted valid papers for entry, exit and residence.
People suffering from mental illnesses or infectious diseases that pose a danger to public health.
Being expelled from Vietnam for less than 03 years from the effective date of the expulsion decision.
Being forced to leave Vietnam for less than 06 months from the effective date of the forced exit decision.
For epidemic prevention and control.
Due to natural disasters.
For national defense, security, social order and safety.
3. Foreigners using electronic visas to enter must fully meet the conditions prescribed and enter through international border gates determined by the Government.".
Conditions for entry into Vietnam during the epidemic prevention and control period
During the epidemic prevention and control period, the Government of Vietnam has applied strict entry conditions to ensure public health and safety. Accordingly, foreigners need to meet the following conditions for entry into Vietnam:
Subject to one of the following cases:
+ Diplomatic passports, official passports;
+ Investors, skilled workers, enterprise managers, subjects under cooperation agreements, and their relatives;
+ International students;
+ Vietnamese citizens' foreign relatives from countries that have well controlled the epidemic.
Having a sponsoring company in Vietnam.
The above subjects must have papers proving that they are the above priority subjects.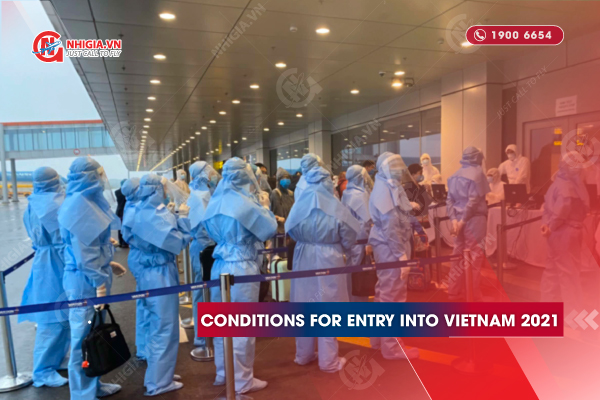 Some notes when entering Vietnam for foreigners
In addition to meeting the above conditions, foreigners and sponsoring enterprises need to ensure that all necessary procedures are completed before and after entry into Vietnam.
Applying for and obtaining approval letters before entry from Immigration Department and People's Committees of provinces and cities.
Submitting the quarantine plan and booking a hotel room for 14-day quarantine.
Taking PCR test and receiving certification of negative PCR test results before entry.
Having an international insurance policy or committing to pay all medical expenses for foreigners if the foreigners are positive for S.A.R.S-C.o.V-2 virus.
After safely landing, it is mandatory to do: Spraying disinfectant on the whole body, making medical declaration, taking test for S.A.R.S-C.o.V-2 virus, a medical vehicle will transport the foreigners from the airport to the quarantine hotel and the foreigners will complete 14 days of quarantine.
If you need assistance in carrying out complicated legal procedures for foreigners to quickly enter the country, please contact Nhi Gia via hotline +84 1900 6654 or info@nhigia.vn.
Above are the latest conditions for entry into Vietnam for foreigners. For more information on Vietnam's entry policy during the epidemic prevention and control period, please contact us for free consultation.
>> Read more: Entry services package for foreigners entering Vietnam