Work permits are issued to a number of foreigners working in Vietnam for a period not exceeding 02 years. Find out more details about the subject, application procedures and work permit package services in this article.
Who are required to obtain a Vietnam work permit?
Pursuant to Clause 1, Article 2 of the Decree No. 152/2020/ND-CP, a foreigner belonging to one of the following subjects will be granted with a work permit:
Performance of labor contracts.
Intra-corporate transfer.
Performance of various types of contracts or agreements on economics, commerce, finance, banking, insurance, science and technology, culture, sports, education, vocational training and health.
Contractual service provider.
Offering services.
Working for foreign non-governmental organizations, international organizations in Vietnam permitted to operate in accordance with Vietnamese laws.
Managers, executive directors, experts, technical workers.
Participation in the performance of bidding packages and projects in Vietnam.
Relatives of members of foreign representative missions in Vietnam who are permitted to work in Vietnam in accordance with provisions of such international treaties to which the Socialist Republic of Vietnam is a member.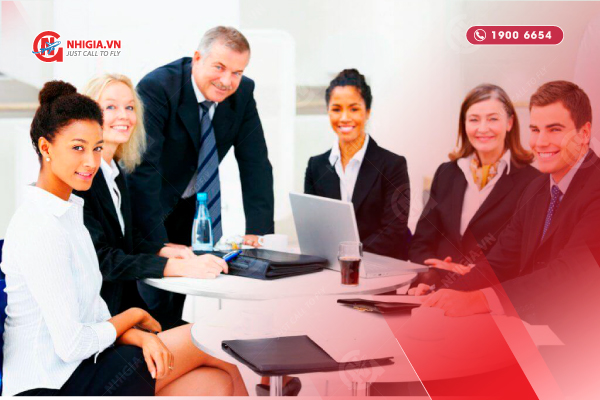 Classification of Vietnam work permit procedures
Pursuant to the Decree No. 152/2020/ND-CP, there are 4 categories of work permits procedures for foreigners.
New issuance of work permits
The employee has never had a work permit.
The employee has a valid work permit, yet works for another employer at the same job position and the same title.
The employee has a valid work permit, yet changes the job position / job title or form of work.
Extension of work permit
The issued work permit is valid for at least 05 days but not more than 45 days.
The demand for foreign workers is approved by the competent authority.
Documents proving that the foreign worker continues to work for the employer according to the contents of the issued work permit.
Work permit with valid term is lost.
Work permit with valid term is damaged.
Change of last name and first name, nationality, passport number, place of work indicated in the valid work permit.
Exemption of work permits
According to Article 7 of the Decree No. 152/2020/ND-CP, there are many cases that are exempt from work permits; however, foreign workers are required to carry out confirmation procedures with competent state agencies.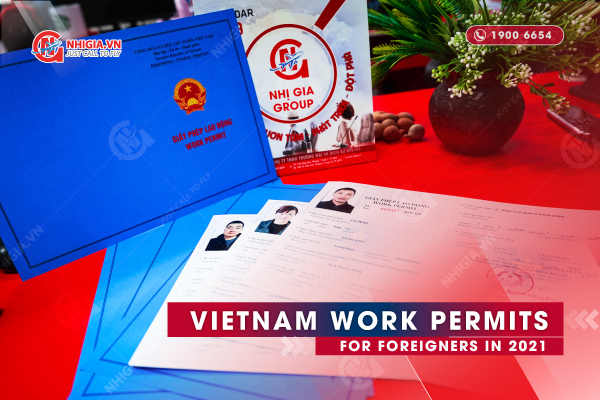 Application for a new-issuance of Vietnam work permit
Written request for a work permit.
Health Certificate.
Criminal records.
Documents and papers proving that the managers, the executive directors, the experts, the technical workers and a number of occupations, works as prescribed.
02 4 x 6 color photos.
Written approval of demand for foreign workers.
Notarized copy of passport.
Documents relating to the foreign workerS.
Difficulties when applying for a Vietnam work permit by yourself?
The application for a work permit includes many complicated papers and documents, which request for travel time and efforts to learn about the prescribed work permit procedures.
Regulations on work permits are also frequently changed, businesses need to be updated regularly to ensure compliance with Vietnamese laws.
When submitting dossiers, must prepare carefully and have a reasonable explanation to the State officials having authority on the application.
Thus, in order to apply for a work permit for a foreigner, an enterprise must be knowledgeable about the process and procedures for applying for a work permit; also, it takes time to prepare documents and explain to the State agency.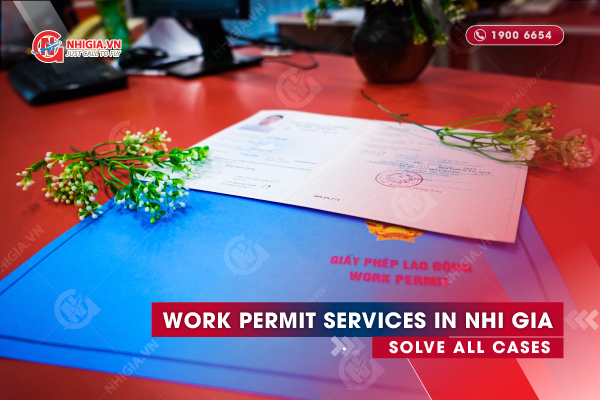 Vietnam work permit services in Nhi Gia
In order to reduce the burden of legal procedures for the business, Nhi Gia supports with package services for applying work permits quickly. With more than 15 years of experience in the industry and successfully handling more than 300,000 records, we are committed to the highest rate of success. Nhi Gia will perform all administrative procedures on behalf of the customer and deliver the results in person (nationwide).
Why should you choose the work permit services in Nhi Gia?
Solve all cases, including difficult documents.
Always calculate to optimize the most reasonable cost for customers.
Provide closed working process to save time and effort.
The contract is transparent, clear and VAT invoice is issued for the right service.
All information of businesses and foreigners is absolutely confidential.
Support for businesses after obtaining a work permit, such as consulting on temporary residence, notifying when the work permit is about to expire, supporting with reports, labor contracts and submitting to relevant agencies.
Please contact us on +84 1900 6654 or info@nhigia.vn for free advice on services and quotes for work permit services. Nhi Gia is pleased to serve you!
>> Read more: Applying for work permits - package services for foreigners