Vietnam work permit is subject to re-issuance while it is still valid for at least 5 days but not more than 45 days. Subjects and required documents for re-issuance of work permits are specified in Articles 12 and 13, Section 4, the Decree No. 152/2020/ND-CP of the Government.
3 cases of re-issuance of Vietnam work permits
According to Article 12 of the Decree No. 152/2020/ND-CP, there are 3 subjects being considered for re-issuance of work permits, specifically:
The valid work permit is lost.
The valid work permit is damaged.
Change of last name and surname, nationality, passport number, working location stated in the valid work permit.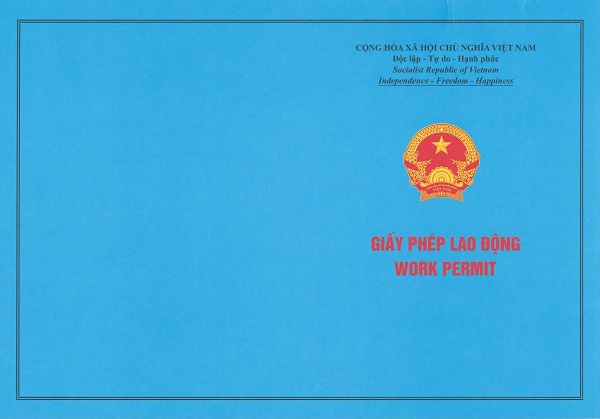 Applications for re-issuance of a Vietnam work permit
The Government's new regulations on the documentation procedures to prepare for foreign workers in Vietnam to apply for a work permit re-issuance are as follows:
The employer's written request for re-issuance of a work permit, made according to Form No. 11/PLI in Appendix I.
02 color photos (size 4 x 6 cm), photos taken within 06 months from the date of application submission.
The valid work permit has been issued:
In case the work permit is lost: It must be certified by the police agency at commune-level or a competent agency as prescribed by law;
In case of changing the content written on the work permit: Proof documents are required.
4. Written approval of the need to employ foreign workers (except for cases permitted by law).
5. Papers specified in Clauses 3 and 4 are originals or certified copies.
Note:
Foreign papers must be consular legalized and translated into Vietnamese.
Except for cases where consular legalization is exempted under international treaties to which the Socialist Republic of Vietnam and the related foreign countries are members or as prescribed by law.
>> See more details at: Consular legalization and consular certification
Difficulties in self-applying for re-issuance of a Vietnam work permit
Legal paperwork is very complicated and encounters many problems because of its administrative nature. Common difficulties when customers make their own application for re-issuance of a work permit:
It takes a long time for the customer conducts the application for work permit re-issuance and the background declaration is still complicated.
The process of consular legalization for customer's documents still faces many obstacles when customers come from different countries.
The customer's documents do not meet the prescribed requirements; the Vietnamese translation of the documents is invalid or not accepted.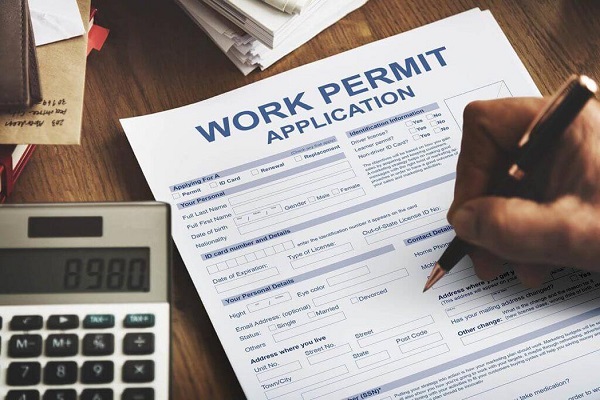 Why do customers choose the services of Vietnam work permits re-issuance at Nhi Gia?
In order to proceed with the application for re-issuance of a work permit for foreigners smoothly, customers need to pay attention to conduct the same sufficiently and strictly according to the provisions of the laws. And the simplest way to avoid wasting time for customers is to use work permit services at service companies. Vietnam work permit services at Nhi Gia, including: New issuance, re-issuance, renewal and confirmation of not being subject to a work permit are trusted by customers:
More than 15 years of consulting experience, successfully implementing more than 100,000 applications from countries and territories.
A team of experienced legal experts can answer and give exact advice on such problems customers have and are concerned about.
Nhi Gia provides work permit services for foreigners in Vietnam nationwide, for businesses and individuals.
Complete documents quickly, export all types of legal tax invoices and documents for customers to facilitate customers to complete tax finalization procedures with businesses and management agencies.
Nhi Gia will act on behalf of and represent clients to process, submit documents and receive results for foreigners.
Customers contact us at Hotline 84 19006654 or info@nhigia.vn for receiving answers to questions about procedures and conditions related to services from our experts: Work permit, entry and exit visa, visa renewal, temporary residence card, and air ticket.